Arizona state officials are seeking victims who were "treated" by a fake doctor accused of committing dozens of felonies.
Jose Andres Lopez, 40, was arrested by Lake Havasu City police on December 16 and indicted before a grand jury. The Arizona Attorney General's Office announced his charges on Wednesday.
State officials are now looking for clients who were "treated" by Lopez at the Institute for Male Health and Performance in Lake Havasu City. Officials believe he may have "practiced" under the name Dr. Joseph Lopez.
Lopez's charges include computer tampering, taking the identity of another and forgery. Officials say that the offenses took place between 2017 and 2021.
IN ARIZONA, FRESH SCRUTINY OF SAUDI-OWNED FARM'S WATER USE
Court documents obtained by Fox News Digital claim that while pretending to be a doctor, Lopez allegedly wrote prescriptions including Hydroxyzine, Meloxicam and Norel Ad. The suspect is also accused of forging sensitive documents, including bills.
Lopez is also suspected of lying on his Arizona Western College job application back in July 2018. 
ARIZONA ARMED SUSPECT STORMS INTO SMOKE SHOP AND TACKLES ARMED EMPLOYEE, ENDS UP SHOT AND CRITICALLY INJURED
Lopez is scheduled to have a court hearing in Kingman on Monday.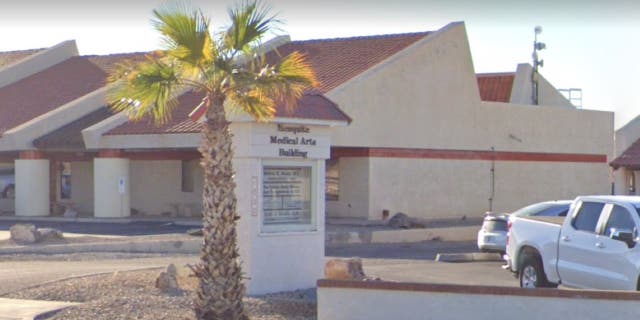 CLICK HERE TO GET THE FOX NEWS APP
Anyone with information about the case is encouraged to call the Arizona Attorney General's Office Health Care Fraud and Abuse Section at 928-778-7463.