A body belonging to one of the two men who went missing in a Phoenix river is believed to have been recovered nearly a week after the pair disappeared on Easter Sunday, authorities said.
The body was found in the Salt River in South Phoenix near 19th Avenue on Saturday, Phoenix police said. The two men had vanished on April 9 after reportedly yelling for help in a portion of the river officials considered "dangerous" and closed for recreation.
Police identified the two men as 38-year-old Ryan Jacobs and 38-year-old Shane Coates, FOX10 Phoenix reported, citing police. Family confirmed to the station that the body recovered belonged to Coates.
The Maricopa County Medical Examiner was working to positively identify the body and determine the cause and manner of death.
BODIES OF MISSING LOTUS DRUMMER, SON RECOVERED FROM ARKANSAS LAKE AFTER DISAPPEARING WHILE KAYAKING
Initial reports from witnesses said the men may have been on a kayak, paddleboard or boogie board, but those details were uncertain, fire department spokesperson Scott Douglas said at the time of the disappearance.
Multiple search parties deployed in the initial search but were unable to find the men, fire officials said in a statement.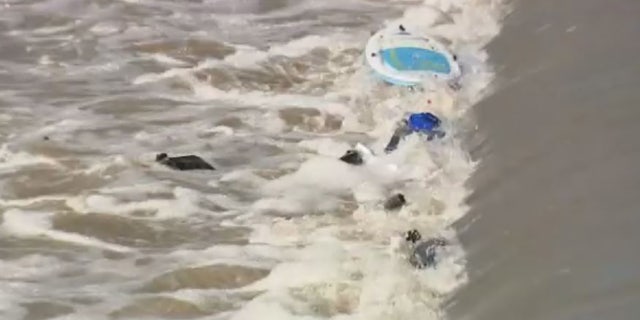 Fire officials determined the swift-moving water and a strong undercurrent made conditions too dangerous for rescuers to enter the water in search of the missing men.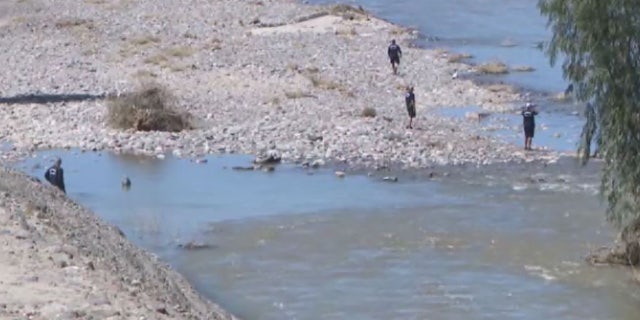 "We urge all people to remain out of the water due to the potential life safety hazard that this swift water presents," Douglas said in a statement.
7-FOOT ALLIGATOR FOUND IN CALIFORNIA RIVER DIES AFTER RESCUE
Meanwhile, family and friends of the kayakers helped search the banks downstream, the station reported.
"Walking up and down this river, miles and miles, going from different points thinking that we will find at least the kayak, something," Riley Klopfenstein, Ryan's younger sister, told the outlet.
The search remains ongoing for signs of the second kayaker.
The Associated Press contributed to this report.