The Pittsburgh Pirates have finally flexed some financial muscle and removed themselves from an unpopular MLB group. 
Switch-hitting outfielder Bryan Reynolds and the Pirates have reached common ground on the All-Star's contract extension.
He reportedly agreed to an eight-year, $106.75 million deal that makes him the franchise's star through the 2030 season, per the New York Post. The team also holds an  option for 2031.
Reynolds would have become a free agent in three years at age 31. 
CLICK HERE FOR MORE SPORTS COVERAGE ON FOXNEWS.COM
By reaching a deal with Reynolds, the Pirates have agreed to the franchise's first-ever nine-figure contract for a player in their 136-year history. 
The richest deal prior to this was another extension, given to another young star in third baseman Ke'Bryan Hayes. He got a $70 million extension over eight years, which came before last season began.
Before Reynolds' extension, the Pirates were one of four MLB teams that still hadn't given a contract of $100 million or more. 
PIRATES CALL UP 33-YEAR-OLD INFIELDER AFTER MORE THAN DECADE IN THE MINORS: 'IT'S BEEN A DREAM COME TRUE'
Now, only the Chicago White Sox, Oakland Athletics and Kansas City Royals have yet to do so. 
Pittsburgh landed Reynolds in the Andrew McCutchen trade in 2018, and he's remained consistent since he broke into the league in 2019.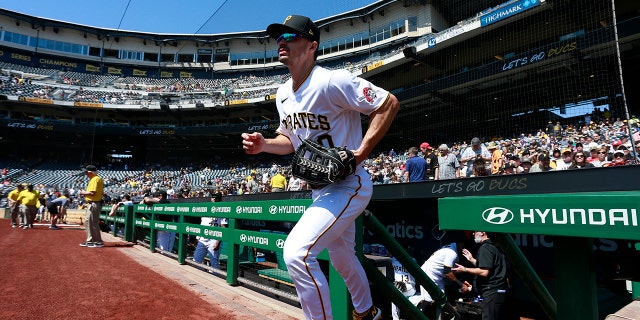 Players often seek new contracts or trades from teams unwilling to spend, and the Pirates have been among them. Owner Bob Nutting bought the team in 1996 for $92 million, and the team is now reportedly worth $1.3 billion. 
Jerry Reinsdorf, who also owns the NBA's Chicago Bulls, bought the White Sox for $20 million. His team is worth $2 billion now, and it just dished out its most lucrative contract in history with a $75 million deal to Andrew Benintendi in the offseason. 
PIRATES' ONEIL CRUZ HAS TIMELINE FOR RETURN AFTER UNDERGOING ANKLE SURGERY FOLLOWING NASTY COLLISION
Unlike the other low-budget teams, the Sox have had consistent roster talent with playoff potential. 
John Sherman, the majority owner of the Royals, bought the team for $96 million, and it is now valued at $1.2 million. Sherman gave Salvador Perez, the team's All-Star catcher, a four-year, $82 million extension, the team's most expensive contract.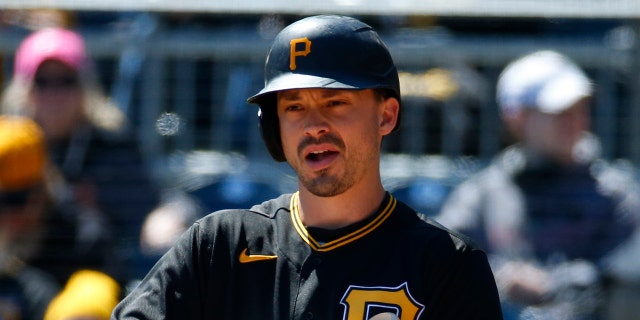 The A's have notoriously been one of the cheapest teams in all of sports. John J. Fisher bought the team for $180 million, and it is valued at $1.18 billion today. But the payroll is at $60,777,593 compared to the league average of $160,143,075. 
That may change. The A's announced they have entered an agreement to buy 49 acres in Las Vegas to move the team.
CLICK HERE TO GET THE FOX NEWS APP
The Pirates' payroll ranks 27th among the 30 MLB teams at $76,195,576 this season. But they have one of their key pieces, who was disgruntled at one point, locked in.