Baker Mayfield is in a fight for a starting quarterback job, and he may be facing a legal battle off the field. 
The Tampa Bay Buccaneers quarterback and his wife filed a court petition in Texas seeking information about a $12 million investment.
Attorneys are asking defendants to turn over financial records to find out where the money has gone.
CLICK HERE FOR MORE SPORTS COVERAGE ON FOXNEWS.COM
"Petitioners simply do not know if their money has been properly and competently invested, has been stolen or otherwise misappropriated, or something in between," the document states, according to KXAN.
The filing is not considered a lawsuit. The Mayfields just want information on where the money went. They say they were "denied access to this information," so they filed the petition.
"It is too early to know whether a suit is likely or even anticipated," the filing said. "At this time, Petitioners have been deprived the information and documents needed to analyze whether their assets have been misappropriated.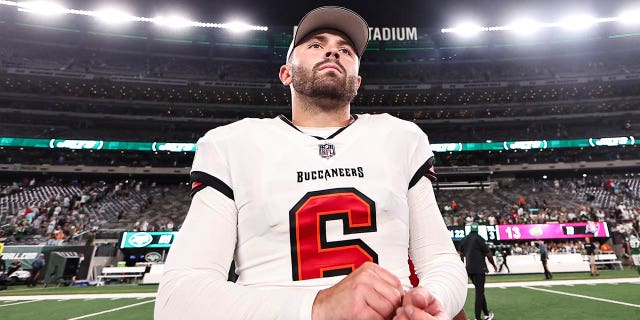 "On information and belief, a substantial sum of Petitioners' assets were transferred out of Petitioners' personal accounts to [Texas Contract Manufacturing Group], potentially at the direction and supervision of Camwood Group and/or Camwood Ventures, and were used by TCMG to fund certain investments, make certain acquisitions, or to fund certain loans," the document states. 
"Other of Petitioners' assets were transferred directly to Camwood Ventures and invested in various entities on behalf of Petitioners."
49ERS FANS GET INTO BRAWL AT PRESEASON GAME IN FRONT OF SEVERAL CHILDREN
Tampa Bay signed 2018 first overall pick Mayfield in March to a one-year deal, officially opening a competition with Kyle Trask.
Trask has just nine career passing attempts, all of which came in Week 18 last season. Mayfield spent last year starting a combined 10 games for the Carolina Panthers and Los Angeles Rams and hasn't quite lived up to his second-round stock from 2021.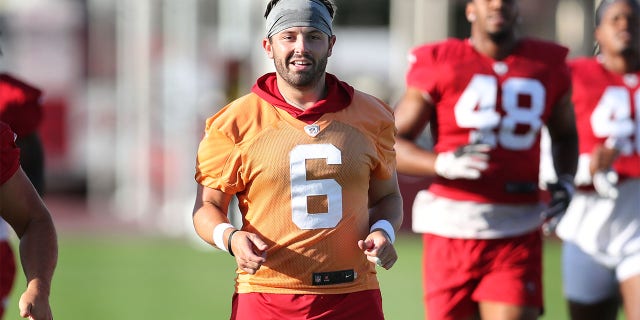 CLICK HERE TO GET THE FOX NEWS APP
In 69 career starts (72 games) with the Cleveland Browns, Panthers and Rams, Mayfield is 31-38 with a 61.4 completion percentage, 16,288 yards, 102 touchdowns and 64 interceptions.