A 12-year-old tuxedo cat in Maine with some health issues is looking for a forever home where she can sit on laps and cuddle. 
Olivia is "the sweetest, most affectionate lap cat you could ever hope to meet," said the Animal Refuge League of Greater Portland (ARLGP). 
"She bonds to anyone who will give her lots of love and attention and will ask for nothing more than to purr and slow blink by your side." 
Additionally, Olivia "will groom you like her own baby and sleep in bed with you every night and cuddle." 
TWO SPECIAL KITTIES IN VIRGINIA NEED TO BE ADOPTED TOGETHER: 'THEIR IMPERFECTIONS MAKE THEM PERFECT'
She is living in a foster home as of now.
The shelter describes Olivia as being "medium"-sized and notes that she has been spayed and has not been declawed.
As a diabetic, Olivia must receive 1.5 units of insulin twice daily for the rest of her life, said the shelter. She also has special food to help manage her diabetes.
DOG IN CALIFORNIA SEEKS FOREVER HOME: 'ALL-AMERICAN' PUP IS 'ALWAYS SMILING'
"She is very good about receiving it, as well as eating her prescription food twice a day," it added. 
Olivia may also need yearly blood work to ensure that her diabetes is being managed, the shelter said. 
"She is well worth the expense," the ARLGP said. 
"She will make you fall in love as soon as she does her little squeaky meow when she is excited to see you and when she paws your leg when she wants more pets." 
TWO CHUBBY SAN FRANCISCO DOGS ON WEIGHT-LOSS JOURNEY ARE SEEKING A NEW HOME
Olivia is "very sensitive," and has occasional litter box accidents, the group noted. 
Anyone who wishes to adopt Olivia should email c[email protected] to go over her special needs and how to properly care for her.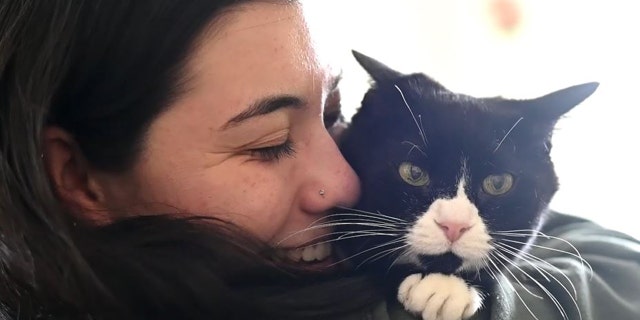 ARLGP will then set up a meet-and-greet opportunity with Olivia at the shelter.
"Her foster mom loves her very much and is eager to help with any questions regarding her medical or behavioral information," it said. 
CLICK HERE TO SIGN UP FOR OUR LIFESTYLE NEWSLETTER
If Olivia is not the right fit, the ARLGP has many other cats, dogs and small animals available for adoption. 
Anyone interested in any of the other animals living at the Animal Refuge League of Greater Portland should visit its website at arlgp.org. 
CLICK HERE TO GET THE FOX NEWS APP
The shelter is located at 217 Landing Road in Westbrook, Maine.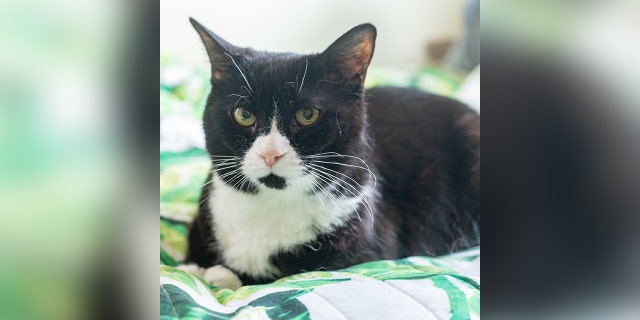 Adoption hours are Thursday-Tuesday from 11 a.m. to 3:30 p.m. 
Want to read about other pets up for adoption? Check out this recent article from Fox News Digital: New York cat named Froggy, a 'sweet, lovable' boy, needs a forever home
And click here for other Fox News Digital Adoptable Pets stories.