Dallas Cowboys owner Jerry Jones appears to have all the confidence in the world in quarterback Dak Prescott as the star player prepares for his eighth season under center.
Jones expressed confidence in Prescott in the latest "Football Morning in America" column by NFL reporter Peter King.
"I know how hard it is to win [a Super Bowl]," Jones said. "You shouldn't give up the ghost because you fall short in a highly competitive league. Just because we haven't won it in so long doesn't make what we've done meaningless. 
CLICK HERE FOR MORE SPORTS COVERAGE ON FOXNEWS.COM
"And I think this year we're in better position to win it than we have been in years. We have the team, and we have the quarterback."
Jones added that he felt good about Prescott having the ability to lead Dallas back to the Super Bowl, which the team hasn't reached since the 1995 season. The Cowboys haven't reached the NFC championship game either since then.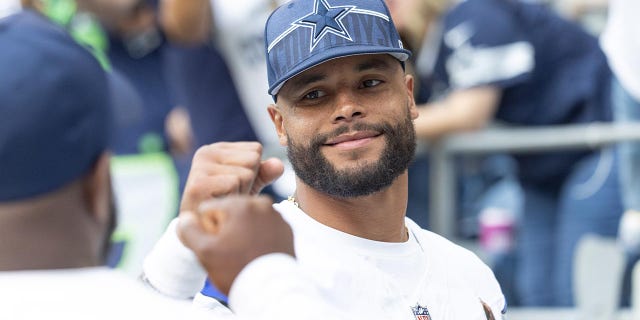 BENGALS' JOE MIXON AVOIDS SPECIFIC REPORTERS UPON RETURN TO TRAINING CAMP
"Very much. Very much," the billionaire NFL team owner added. "We're relying on him, and I feel very good about that. His preparation, his presence, how the team responds to him. I believe he will get us there."
The 2016 fourth-round pick took over for Tony Romo during that season and hasn't looked back.
He has 24,943 passing yards and 166 touchdown passes since then. Last season, in 12 games, he threw for 2,860 yards, 23 touchdowns and an NFL-high 15 interceptions.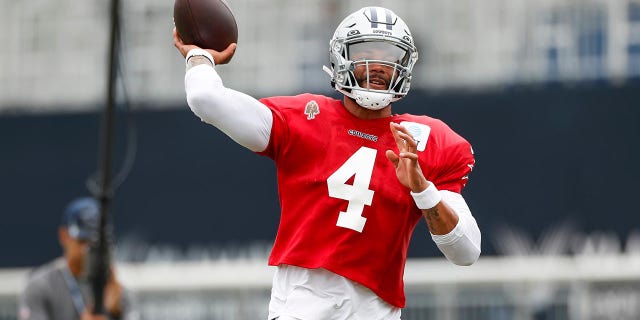 CLICK HERE TO GET THE FOX NEWS APP
He's 2-4 in six playoff starts.