We recently received an alarming email from Dan. Here's what he had to say about a suspected scam:
"I had an attempt by hackers to use Teamviewer.com to gain access to my computer. They showed me a screenshot of someone trying to transfer money out of my bank account and send it to South Carolina. When they asked me for my information, I realized what was going on. I uninstalled TeamViewer. I contacted Microsoft support. Have you heard/seen this before?" – Dan.
CLICK TO GET KURT'S FREE CYBERGUY NEWSLETTER WITH QUICK TIPS, TECH REVIEWS, SECURITY ALERTS AND EASY HOW-TO'S TO MAKE YOU SMARTER
Thanks for the great question, Dan.  This type of incident is typically tied to a common scam where hackers may trick you into giving them access to your computer, and the last thing you want to do is fall for it.  But these scoundrels are convincing even to the smartest people.
Is this kind of scam common with TeamViewer?
TeamViewer released a statement stating that their software was being used by scammers for the same kind of scam that Dan describes above.  Basically, scammers will reach out to TeamViewer members and claim that their devices have been infected by malware and that they have to get personal information in order to take over the device and fix the issue. One thing to note if you are a TeamViewer user is that the software company does not offer remote services of any kind, so if you get a message from someone claiming to be from TeamViewer, it is likely a scam.
TOP BROWSERS TARGETED BY NEW MALWARE TO STEAL YOUR SENSITIVE DATA
Unfortunately, this type of scam does often happen where the scammers will claim to be from legit companies and state that they need to take over your device. However, there is a way for you to avoid this from happening to you.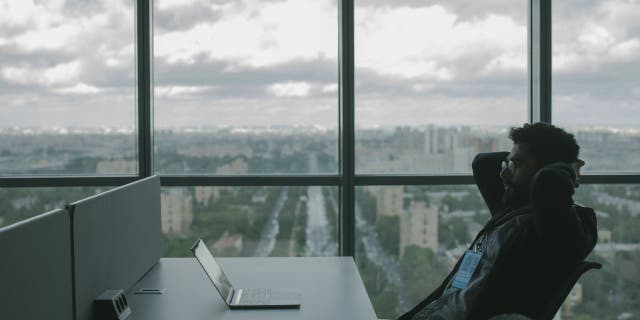 How do I avoid a scammer from getting into my device to get to my personal information?
First, always be cautious about giving permission to allow a third party to "take control" of your device.  
Scammers are also known to send you malicious emails and texts to trick you into clicking what seems to be legitimate links. 
MORE: DESPERATELY NEED FACEBOOK HELP? DON'T FALL FOR THIS SCAM
Install antivirus software
Installing antivirus software will protect you from accidentally clicking malicious links that would install malware, as well as remove any existing malware from your devices. 
See my expert review of the best antivirus protection for your Windows, Mac, Android & iOS devices by visiting CyberGuy.com/LockUpYourTech .
Related: Free antivirus: should you use it?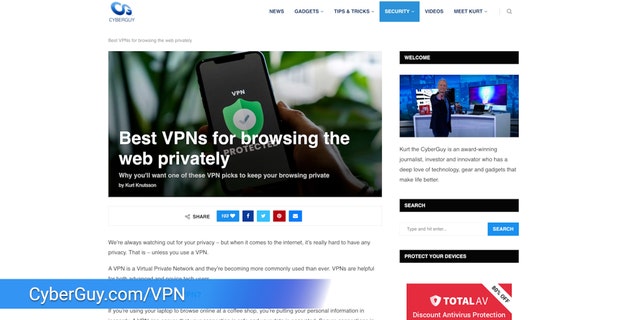 What to do if you shared your information with a scammer?
If you think you've become the victim of a scam, contact the Better Business Bureau. You can file a complaint with them 24/7. Besides the BBB, you can also use IdentityTheft.org or call 877-438-4338 if you feel that your identity has been stolen or misused.
Double-check all your financial accounts
DON'T FALL FOR THIS NEW BANKING SCAM
If you notice any suspicious activity on your bank accounts or credit card statements, contact your bank and credit card company immediately.
Use Identity theft protection
Identity Theft companies can monitor personal information like your Social Security Number (SSN), phone number, and email address and alert you if it is being sold on the dark web or being used to open an account.  They can also assist you in freezing your bank and credit card accounts to prevent further unauthorized use by criminals.  The great part of an identity theft company like my #1 pick is that you're provided with your own personal case manager that will help you recover any losses.
See my tips and best picks on how to protect yourself from identity theft by visiting CyberGuy.com/IdentityTheft .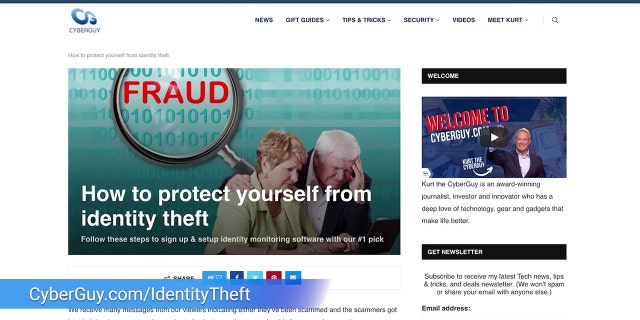 Have you seen this type of scam before? Let us know how you're protecting yourself.
CLICK HERE TO GET THE FOX NEWS APP
For more of my tips, subscribe to my free CyberGuy Report Newsletter by clicking the "Free newsletter" link at the top of my website.
Copyright 2023 CyberGuy.com.  All rights reserved.