Protests broke out at the University of Pittsburgh after Daily Wire host Michael Knowles and journalist Brad Polumbo visited the school to debate transgender ideology, a hot topic on college campuses across the country. 
The anger directed against the topic of discussion, "Should transgenderism be regulated by law?", turned into fear as a "loud explosion was heard and felt in the debate room," according to the Pittsburgh Post-Gazette. 
"The explosion prompted Pitt to send an emergency alert to students about a 'public safety emergency,'" the newspaper added. 
UNIVERSITY OF PITTSBURGH'S LGBTQ TASK FORCE MAKES DEMANDS, INCLUDING TRANS-INCLUSIVE HEALTH CARE, HOUSING
Even after the debate over transgenderism concluded, the protests reportedly continued outside. Some "chanted, yelled, played drums and cowbells and held LGBTQ flags as police urged them to clear off the streets." 
The Pittsburgh Post-Gazette also reported that "[o]ne protester set fire to a cardboard cutout with Mr. Knowles' face on it."
Knowles retweeted a video of students protesting on the University of Pittsburgh's campus on his official Twitter account and also shared articles and posts about the event, held Tuesday night. 
Polumbo took to Twitter to address the agitators on campus directly. "[T]o the protestors who tried to interrupt and shout down the event, set off fireworks in the street, and reportedly assaulted 4 cops… grow the hell up." 
PENNSYLVANIA DEMOCRAT CALLS ON UNIVERSITY TO 'CANCEL' SPEAKERS WHO QUESTION TRANSGENDER IDEOLOGY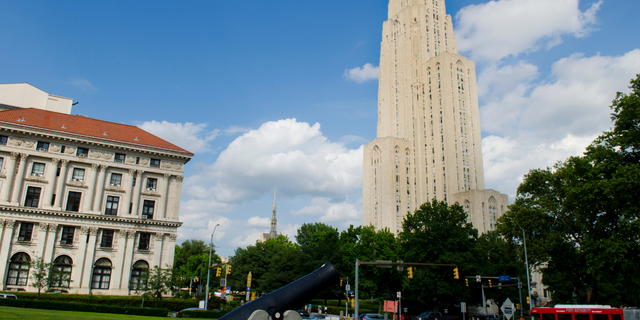 The protests and possible explosion at the University of Pittsburgh were the latest in a series of controversies at the school that have received national attention. 
The University of Pittsburgh's LGTBQ task force posted several demands for the university to implement, including expanding housing and health care to transgender students.
"These centers need to not be buried deep in an org chart. LGBTQIA+ staff hired NEED to have some level of autonomy over collaboration, programming, and resource sharing. No more of this BS departmental/division gate keeping," the task force wrote in a post on Instagram.
ATHLETE RILEY GAINES PROTESTED AT UNIVERSITY OF PITTSBURGH: 'I'M DOING SOMETHING RIGHT'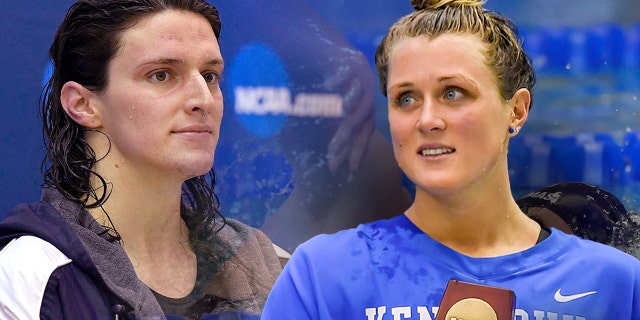 Athlete Riley Gaines also made headlines after she visited the University of Pittsburgh's campus back in March. A 12-time All-American swimmer, Gaines called out the chaos at University of Pittsburgh as many activists tried to prevent her appearance at the college.
Gaines — who became a national figure when she objected to trans swimmer Lia Thomas participating in women's sports — pointed out the double standard that conservative speakers face on leftist college campuses. 
"When Dylan Mulvaney comes to UPitt, he gets paid $26,000 from school funding. When Riley Gaines comes to UPitt, she gets protested, threatened with violence, and attempted to get the event canceled by students, faculty, and lawmakers," Gaines tweeted. "Something tells me Im doing something right," the swimmer told her over 500,000 followers on the platform. 
CLICK HERE TO GET THE FOX NEWS APP
The University of Pittsburgh directed Fox News Digital to the following statement on its website about the incident: "On the evening of April 18, 2023, an Emergency Notification Service message was sent alerting the campus community to an incident happening outside of O'Hara Student Center. There were several groups gathering, including guests arriving for a speaker event and counter demonstrators in the vicinity. In addition to several devices which produced significant smoke, an incendiary device was thrown in the direction of officers, triggering the message. As the situation evolved, several buildings were temporarily closed and visitors to residence halls restricted as a safety precaution. Throughout this, these details and additional information were regularly posted on emergency.pitt.edu throughout the evening, until such time as an all clear could be issued."
Fox News' Alexander Hall contributed to this report.