While the demise of the Pac-12 was front and center Aug. 4, the cracks in the foundation of the conference started when USC and UCLA announced their departure for the Big Ten in June 2022. 
Two of the preeminent West Coast universities leaving the Pac-12 was a major blow to the Pac-12, and many suggest the final straw came in early August when five schools announced 2023-24 as their final year in the conference.
While the fate of the Pac-12 is very much up in the air as Washington State, Oregon State, California and Stanford try to find the next step forward, UCLA has been preparing for its conference move for over a year.
BIG 12 COMMISSIONER REVEALS CONVERSATION WITH PAC-12 COUNTERPART AFTER CONFERENCE EXPANSION
UCLA's time in the Pac-12 dates to the 1920s, with traditional rivalries against Cal and Stanford carrying on for decades. 
While those rivalries will be put on the back burner, new matchups will begin with Big Ten foes, matchups that will have sports fans eager to tune in.
"I was a little sad. There's some of that normalcy gone, but, ultimately, I know it's going to be better moving forward," former UCLA basketball standout Ryan Hollins told Fox News Digital.
"There was a moment when it was like, 'This doesn't feel right.' And then I start thinking, UCLA-Michigan? That's going to be bananas. Michigan State in the Rose Bowl? That's going to be wild."
CLICK HERE FOR MORE SPORTS COVERAGE ON FOXNEWS.COM
Hollins recalled playing Michigan in Ann Arbor during his senior season at UCLA, suggesting those future matchups are a reason to be excited about the move.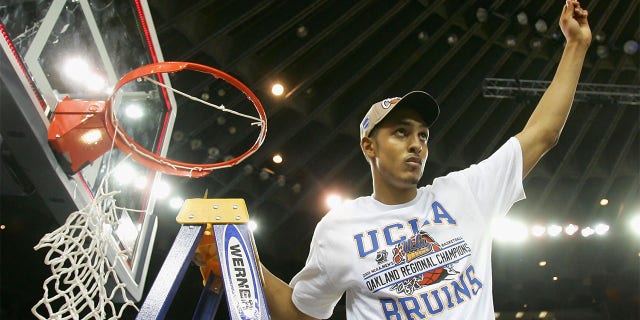 "Those games, they're going to be wild," he added. "I can imagine that ticket."  
Hollins, who now works as an analyst for the Houston Rockets, said his fellow UCLA alumni are looking forward to the move while acknowledging the additional travel is an issue.               
"All the guys I've talked to, they're really excited about the move and what it's going to mean," Hollins told Fox News Digital. "The most dreadful part is the travel.
"These kids have been professional athletes for a long time," he continued. "So, what it's going to do is it's going to create more revenue for them. Let's not pretend that these are amateurs. They're not."
WARRIORS' STEPH CURRY CREDITS NBA SUCCESS TO MID-MAJOR COLLEGE EXPERIENCE: 'I GOT TO LEARN WITH REPS'
Hollins isn't concerned about the impact travel may have on recruiting, saying the positives of playing against big-name teams outweigh the issue of not playing close to home.
"I don't think that's a factor. And, obviously, I haven't seen the schedule, but you can stay on the West Coast," Hollins told Fox News Digital. "You can go hit San Diego State, go hit Gonzaga. You can stay on the West Coast. You gotta get out and you gotta travel. So, I don't think that's a deterrent. I think those parents would be excited for those games.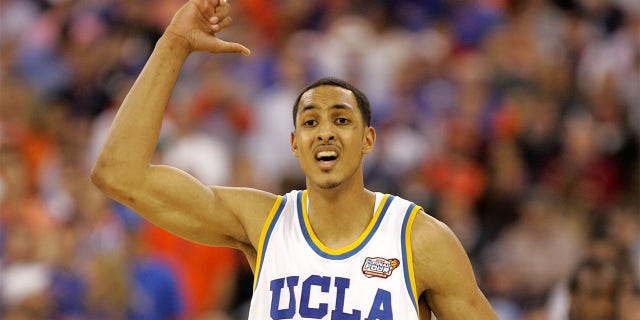 "Honestly, you should be traveling anyway. I remember going to New York for the preseason. There's the Hawaii tournament — which no one is going to complain about — Maui Invitational. A lot of these schools, if you're not traveling, there's a problem.
"Knowing that you have a loaded conference play, maybe the preseason you lessen or shorten up travel on that end."
CLICK HERE TO GET THE FOX NEWS APP
And while attending UCLA will no longer come with the prestige of playing in the "Conference of Champions," Hollins says the allure of the Bruins' brand is what has always mattered most.
"It was 100% UCLA basketball," Hollins said when asked if competing in the Pac-10 played into his decision to attend UCLA. "I remember in '95, UCLA won the national championship. I wanted to be a part of something special. It wasn't necessarily, 'Oh I get to go play Oregon State or go play Arizona State.' If it wasn't UCLA, you kind of cheered for them because they were in-conference, but it was solely based on UCLA."