Lamar Jackson addressed the notion he is an injury risk at quarterback as he navigates the murky waters of being a restricted free agent.
Jackson, who revealed earlier in the week that he requested a trade from the Baltimore Ravens before the franchise placed the non-exclusive franchise tag on him, wrote he would rather be 100% healthy than to force himself to play through an injury and put his teammates in a bad situation.
CLICK HERE FOR MORE SPORTS COVERAGE ON FOXNEWS.COM
He has missed the final five games of the last two seasons.
"I don't remember me sitting out on my guys week 1 vs jets To week 12 vs Broncos. How come all of a sudden I sit out because of money in which I could've got hurt at anytime within that time frame," he wrote. "When we know the Super Bowl been on my mind since April 2018.
"Let's get real. I rather have a 100% PCL than go out there and play horrible forcing myself to put my guys in a bad situation now that's selfish to me."
ROBERT KRAFT SAYS RAPPER MEEK MILL TEXTED OWNER THAT LAMAR JACKSON WANTS TO BE ON PATRIOTS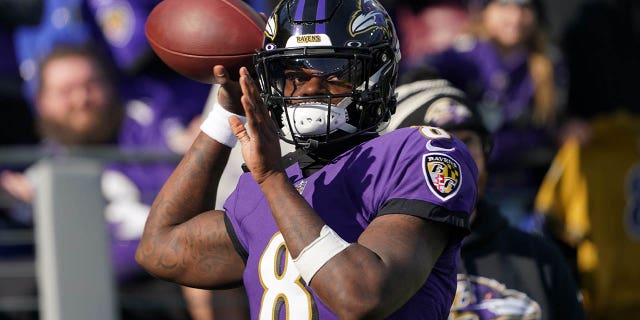 Jackson's future with the Ravens is still very much up in the air as he reportedly seeks guaranteed money in the same realm of what Deshaun Watson got from the Cleveland Browns last year.
Remember, Jackson won the MVP in 2019 after only playing in 15 games. He also played in 15 games in 2020, but injuries hit him in 2021 and 2022.
Last season, Jackson had 2,242 passing yards and 17 touchdown passes in just 12 games. The Ravens made the playoffs with Tyler Huntley but lost to the Cincinnati Bengals in the wild-card round.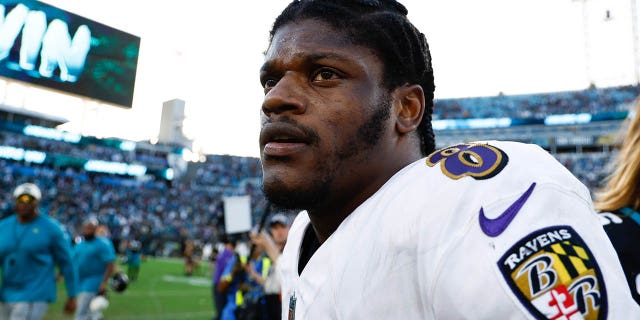 CLICK HERE TO GET THE FOX NEWS APP
It is unclear what the next move is for Jackson or the Ravens. Baltimore team president Sashi Brown said the franchise was "committed to getting something done."