Larry Nassar, the disgraced former sports doctor who was convicted of sexually abusing female gymnasts, was stabbed during an altercation with another inmate at a Florida federal prison, according to sources familiar with the matter.
The attack occurred Sunday at United States Penitentiary Coleman in Sumterville, and Nassar was in stable condition, sources told Fox News. The Associated Press first reported about the incident.
One person told the Associated Press that Nassar had been stabbed in the back and the chest.
Federal officials confirmed to Fox News Digital a stabbing occurred at around 2:35 p.m. ET on Sunday and that staff members initiated life-saving measures. An inmate was taken to a local hospital for further treatment. Officials didn't identify the victim or the assailant.
CLICK HERE FOR MORE SPORTS COVERAGE ON FOXNEWS.COM
Officials said an investigation was ongoing.
Nassar is serving decades in prison for sexually assaulting gymnasts, including Olympic medalists. He admitted sexually assaulting athletes when he worked at Michigan State University and USA Gymnastics.
He also pleaded guilty to possessing child pornography.
During victim impact statements in 2019, several athletes testified that over the course of Nassar's more than two decades of sexual abuse, they had told coaches and trainers and other adults what was occurring, but it went unreported.
Nassar is likely to spend the rest of his life behind bars.
More than 150 victims spoke or submitted statements during the seven-day hearing, including Simone Biles. The women sought more than $1 billion from the federal government over the FBI's failure to stop Nassar when agents became aware of the allegations against him in 2015.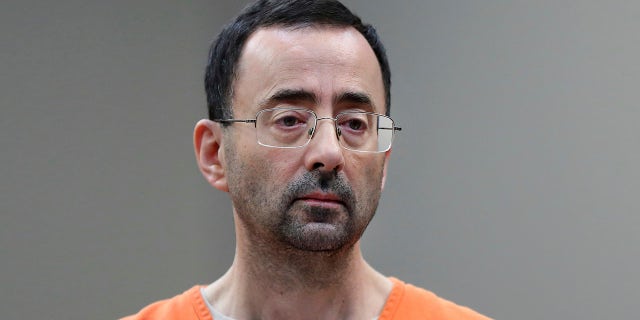 FLASHBACK: LARRY NASSAR VICTIMS, INCLUDING OLYMPIANS, SEEK OVER $1B IN CLAIMS AGAINST FBI FOR INVESTIGATION FAILURES
A final appeal from Nassar was rejected by the Michigan Supreme Court last month. Attorneys for Nassar said he was treated unfairly in 2018 and deserved a new hearing based on the judge who called him a "monster" among other remarks.
"I just signed your death warrant," Ingham County Judge Rosemarie Aquilina said of Nassar's 40-year sentence.
While the Michigan Supreme Court said it had "concerns" over the judge's conduct, officials noted Aquilina stuck to the sentencing agreement worked out by the lawyers on the case.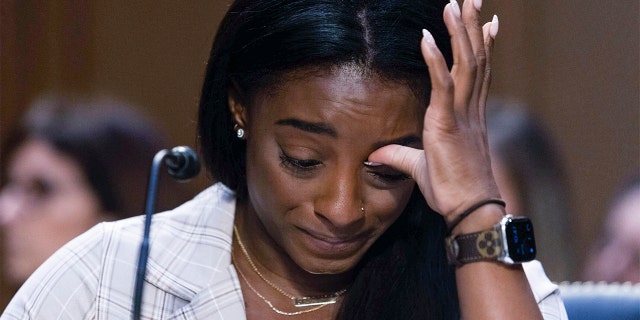 CLICK HERE TO GET THE FOX NEWS APP
"We decline to expend additional judicial resources and further subject the victims in this case to additional trauma where the questions at hand present nothing more than an academic exercise," the court said.
The Associated Press contributed to this report.