The LSU Tigers used a dominant first half to take care of Caitlin Clark and the Iowa Hawkeyes to capture the university's first NCAA women's basketball National Championship, 102-85.
LSU went into their locker room riding high with a 17-point lead after the first half, during which Jasmine Carson was unconscious from the field.
Carson dropped a team-high 22 points, all but one point coming in the first half after she went a perfect 7 of 7 from the field with five perfect three-pointers. 
CLICK HERE FOR MORE SPORTS COVERAGE ON FOXNEWS.COM
But Carson only took one second-half shot, missing the three-pointer. Instead of her contributions, Alexis Morris took over for the Tigers as she put up 19 second-half points after having only two in the first half.
In the fourth quarter, Morris was getting one-on-one opportunities and making the most of them, using mid-range jumpers to do so. She finished the game with 21 points, nine assists and two rebounds.
LSU FOUND DEFENSE ON SOUTH CAROLINA'S SHOOTERS 'VERY DISRESPECTFUL' AHEAD OF MATCHUP WITH CAITLIN CLARK, IOWA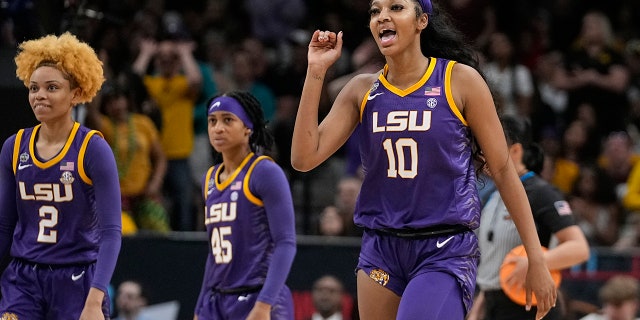 As the Tigers continued to keep their lead at double digits in the fourth quarter, head coach Kim Mulkey knew she was going to hoist the trophy with her team when Angel Reese knocked down a dagger three-pointer to make it 98-82.
For Mulkey, it's her first national championship since she won it with the Baylor Bears during the 2018-2019 season. It is the fourth of her coaching career but the first at LSU.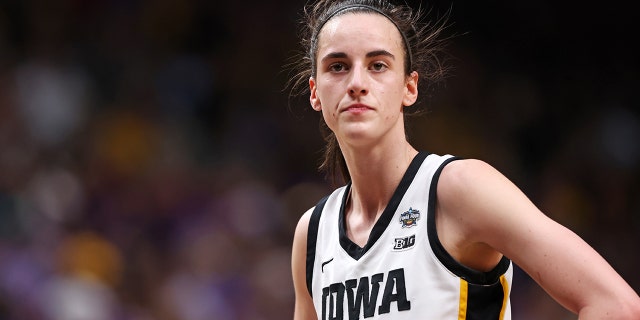 Reese, who dropped 15 points, was seen pointing to her ring finger after hitting the shot. She went 5 of 12 with 10 rebounds, five assists and three steals to cap her fantastic NCAA Tournament run.
IOWA COACH GIVES ONE-WORD PIECE OF ADVICE ON HOW TO GUARD CAITLIN CLARK
Hawkeyes star and National Player of the Year Caitlin Clark tried her hardest to get Iowa back in the game, but her efforts weren't enough. Clark finished the game with 30 points on 9 of 22 from the field, including 8 of 19 from three-point land.
The Hawkeyes started the second half well, winning the third quarter, 22-16, and even got the lead down to only eight. But the Tigers found their pace again and got contributions from everywhere offensively.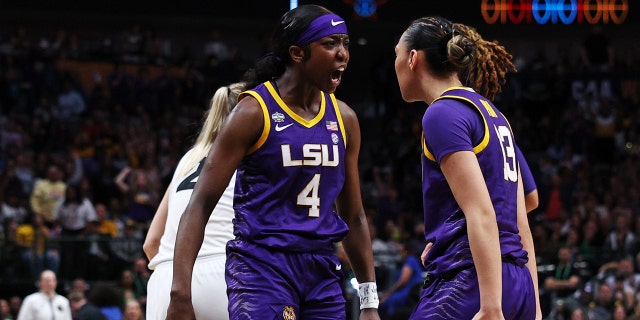 CLICK HERE TO GET THE FOX NEWS APP
LaDazhia Williams also tallied 20 points for the Tigers, while Flau'jae Johnson had 10 points, seven boards and four assists.