LSU slugger Jared Jones unleashed some explicit trash talk to Kentucky pitcher Austin Strickland in the sixth inning of their pivotal SEC matchup on Saturday.
Jones launched the ball over the fence and appeared to tell Strickland all kinds of things.
CLICK HERE FOR MORE SPORTS COVERAGE ON FOXNEWS.COM
"F— you p—y," Jones appeared to say.  "F— you!"
The first baseman was 2-for-4 with two RBI. He has 11 home runs on the season. His home run helped LSU to a 7-6 victory. The Tigers scored the go-ahead run in the eighth inning thanks to Tommy White getting hit by a pitch with the bases loaded.
"I sensed an awesome focus with Jared today," LSU coach Jay Johnson said of Jones, via the team's website. "I had a good gut feeling that he was locked in and ready to go. On the second homer, he got on top of a fastball and hit it a mile. That was impressive; he's becoming such a good player and I'm really proud of his development."
ALABAMA BASEBALL COACHES, TRAINER FACING LAWSUIT FOR ALLEGED MISTREATMENT OF EX-PLAYER
WARNING: EXPLICIT LANGUAGE
The Tigers moved to 29-6 overall and 9-5 in the conference. 
"I'm so proud of our team," Johnson said. "We have so many things that we can do better and that we're going to work on to do better. But, to just gut that thing out and find a way to win that game is a credit to our team. I'm very proud of them, they'll get a well-deserved day off, and I'm really excited for another good week coming up; it doesn't slow down."
As of Monday, the Tigers were second in the SEC West division right behind Arkansas. Kentucky was fourth in the SEC East division behind Vanderbilt, Florida and South Carolina.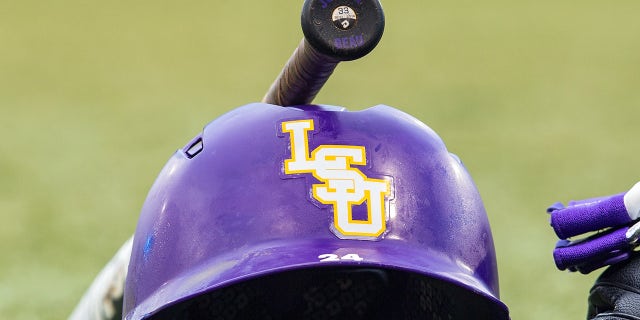 CLICK HERE TO GET THE FOX NEWS APP
LSU will play Louisiana on Tuesday before starting a weekend series against Ole Miss in Oxford.