A man in China was sentenced to prison after he snuck onto his neighbor's property and scared 1,100 chickens to death.
The man, identified only by his last name Gu, snuck onto his neighbor Zhong's chicken farm and used a flashlight to frighten the chickens, causing them to kill each other, China Daily reported.
The light from the flashlight terrified the chickens, causing them to flee to a corner of the coop where they trampled over one another trying to get away.
The incident came during a feud between the two neighbors that began in April 2022, when Gu cut down Zhong's trees without his permission, the outlet reported. Zhong's wife then towed the trees away, which infuriated Gu.
CHINA CALLED OUT BY WORLD HEALTH ORGANIZATION OVER COVID ORIGIN DATA
Gu then snuck onto Zhong's property one night and startled the chickens by shining a flashlight on them, causing 500 chickens to flee into a corner and die from crushing one another.
Police arrested Gu and ordered him to pay Zhong 3,000 yuan, or roughly $436, but Gu was not deterred.
Gu returned to Zhong's property a second time and used the same tactic, which caused an additional 640 chickens to die, according to China Daily.
CHINESE MAN SENTENCED TO 9 YEARS FOR ABUSING, UNLAWFULLY DETAINING A WOMAN IN VIRAL VIDEO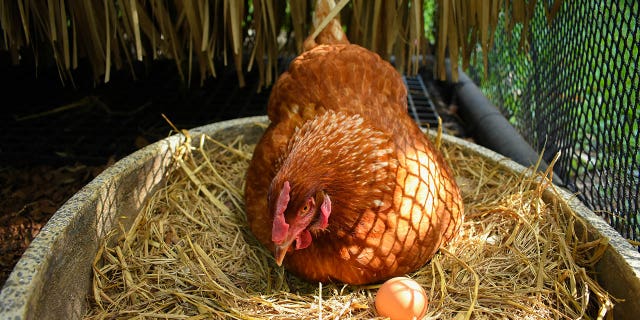 CLICK HERE TO GET THE FOX NEWS APP
According to Chinese authorities, the roughly 1,100 chickens that died in the two incidents were worth about 13,840 yuan, or about $2,015. 
A court in Hengyang County, located in central China's Hunan province, ruled Tuesday that Gu had intentionally caused Zhong to suffer property loss, according to China Daily.
The court sentenced Gu to six months in prison and one year of probation.