Michael Oher appeared at a Baltimore bookstore on Monday night for a signing of his latest memoir "When Your Back's Against the Wall: Fame, Football and Lessons Learned Through a Lifetime of Adversity."
Oher, the former NFL offensive lineman who became the inspiration for "The Blind Side," greeted fans, signed books and took pictures but declined to speak to reporters about his petition to end the Tuohy family's conservatorship. He told some fans he couldn't speak much about the lawsuit with reporters present.
"This book, it means a lot to me," Oher said. "Basically, it's a playbook on life and how I continue to fight back and when your back's against the wall. That's how I've felt all my life.
CLICK HERE FOR MORE SPORTS COVERAGE ON FOXNEWS.COM
"My most important lesson in the playbook right here is looking yourself in the mirror and if you're going through anything, I don't care what it is, you have every answer that you need to get over what's going on," he added. "I just want to thank you all for coming. I really appreciate it."
He ended his brief remarks with, "And, go Ravens!"
Oher filed a petition last week in Tennessee probate court accusing Sean and Leigh Anne Tuohy of lying to him by having him sign papers making them his conservators rather than his adoptive parents nearly two decades ago.
MICHAEL OHER'S FORMER FOOTBALL COACH PRAISES TUOHY FAMILY AMID DRAMA: 'I THINK THAT'S ADMIRABLE'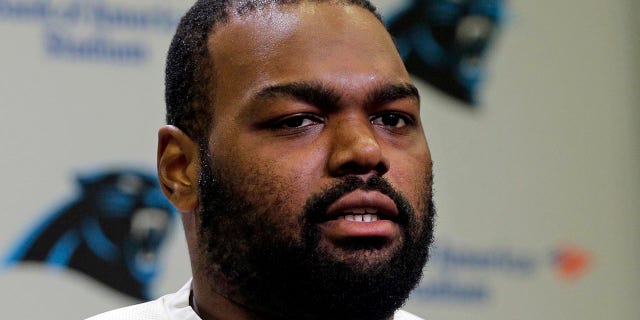 The Super Bowl champion is seeking his conservatorship to be terminated, a full accounting of the money earned off his name and story, and to be paid what he is due with interest.
He accused the Tuohys of falsely representing themselves as his adoptive parents, saying he discovered in February the conservatorship agreed to in 2008 was not the arrangement he thought it was – and that it provided him no familial relationship to them.
He asked in the petition that the family be sanctioned and required to pay both compensatory and punitive damages determined by the court.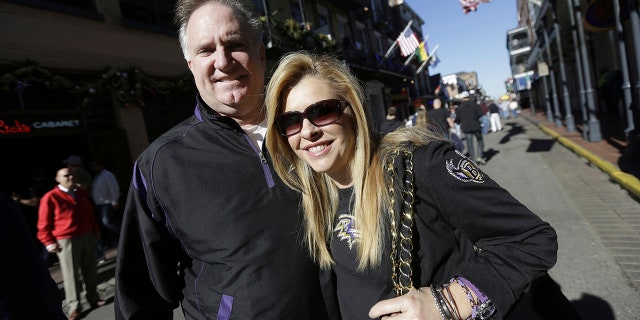 CLICK HERE TO GET THE FOX NEWS APP
The Tuohy family called the claims they enriched themselves at his expense outlandish, hurtful and absurd and part of a "shakedown" by the former NFL player. Lawyers for the family said the Tuohys would enter into a consent order to end the conservatorship they say Oher was aware of before this year.
The Associated Press contributed to this report.