An Ohio teenager was sentenced Monday to 15 years to life in prison as the victims' families and a prosecutor blasted her for her "shocking lack of remorse" after she intentionally slammed her car at 100 mph into a brick wall to kill her boyfriend and his friend.
Mackenzie Shirilla, 19, allegedly sought a modeling job from a Los Angeles agency as she sat in a hospital bed recovering from the July 31, 2022, wreck that killed her boyfriend Dominic Russo, 20, and his friend, Davion Flanagan, 19.
Prosecutor Michael O'Malley said that after her release from the hospital, she attended a music concert in a wheelchair and was in a TikTok video for Halloween dancing with friends dressed as what appears to be a corpse. 
The prosecutor added that Shirilla also continued to drive.
OHIO TEEN INTENTIONALLY CRASHED CAR INTO BRICK WALL TO KILL BOYFRIEND, FRIEND
Sharilla was found guilty of four counts of murder and other charges last Monday for the deadly collision outside Cleveland. 
"There can be no doubt as to the absolute terror of the two people in that car," Cuyahoga County Judge Nancy Margaret Russo, no relation to Dominic Russo, said before handing down the sentence. 
Sharilla's convictions carry an automatic minimum of 15 years to life but, in an act of mercy, the judge ordered that the two terms be served at the same time instead of sequentially.
She will be eligible for parole in 15 years rather than 30.
OHIO TEEN WHO INTENTIONALLY KILLED BOYFRIEND IN HIGH-SPEED CRASH LEFT TWISTED ONLINE TRIBUTES TO HIM
"This was not reckless driving. This was murder," the judge said last Monday after a four-day non-jury trial.
Russo added that the most significant piece of evidence against Shirilla was the "chilling and tragic" surveillance footage that shows the moment she accelerates and slams her Toyota Camry into the wall of a commercial building.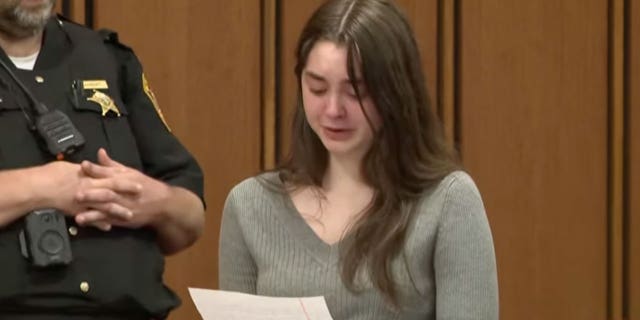 "This is the type of evidence you can never unsee," Russo said of the collision in Strongsville. "She had a mission, and she executed it with precision. The mission was death."
The judge called Shirilla, then 17, a "literal hell on wheels" who before the early morning crash had taken the same obscure route to plot the crime.
'COLD-BLOODED' NURSE LUCY LETBY FOUND GUILTY OF MURDERING 7 BABIES AT HOSPITAL NEONATAL UNIT
Prosecutors argued at trial that Shirilla smashed into the building to end her toxic relationship with Russo, and Flanagan just happened to be along for the ride.
Russo and Flanagan were pronounced dead at the scene while Shirilla was unconscious and had to be extracted from the mangled car.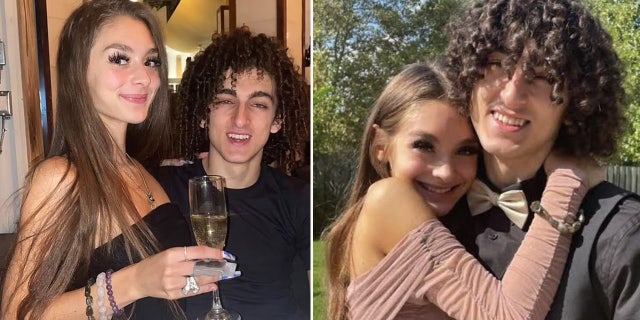 Shirilla's attorney, Jim McDonnell, argued that she simply lost control of the car.
She and the two victims had been smoking marijuana before the collision. Her family said she plans to appeal the verdict.
Shirillia was back in the spotlight last week for disturbing social media posts that surfaced after her sentencing.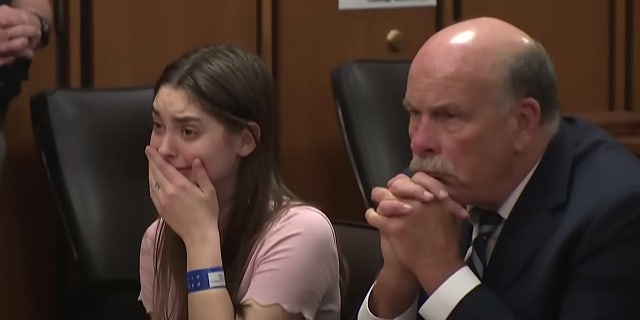 "I'm just one of those girls that can do a lot of drugs and not die," she said, staring into the camera, on TikTok. 
CLICK HERE TO GET THE FOX NEWS APP
It wasn't immediately clear when the since-deleted video was posted.