Cris Lencioni, an MMA fighter who competes in Bellator, is "currently in the ICU in his biggest fight yet" after suffering a cardiac arrest earlier this month, his family said on Monday.
Lencioni's family said in a post on GoFundMe that he suffered a medical incident on June 8 and remains hospitalized. His family is hoping to raise money to support him during this difficult time.
CLICK HERE FOR MORE SPORTS COVERAGE ON FOXNEWS.COM
"On June 8th Cris suffered a cardiac arrest," the description read. "As you can imagine this was completely unexpected considering he is only 28 and in peak physical condition. Cris is currently in the ICU in his biggest fight yet. 
"We believe in the goodness of God, and we don't know anyone with more will, strength, and determination than Cris. Cris has already overcome so much in his life, and we have faith in his ability to overcome any obstacle.
KICKBOXER ULRIC BOKEME LOSES FRONT TEETH IN BIZARRE MOMENT DURING BOUT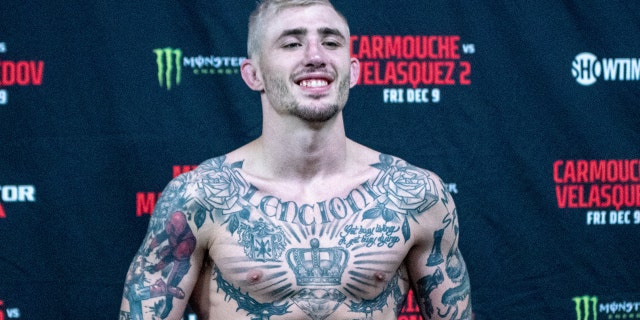 "Cris has made a significant impact on those in his life and community. He is quite a character, quick to tease and make jokes, has the most infectious laugh, and is always so full of light and life. Cris is a natural entertainer, his MMA persona makes him so fun to watch. 
"He loves working with children and has often made sure kids were able to participate in tournaments and train BJJ in his gym regardless of their ability to pay. He has always talked about the importance of mentoring kids and being there to support kids who are struggling with hard things. His gym and kids' program is his passion project."
Former MMA star Chael Sonnen offered his thoughts and prayers to Lencioni's family.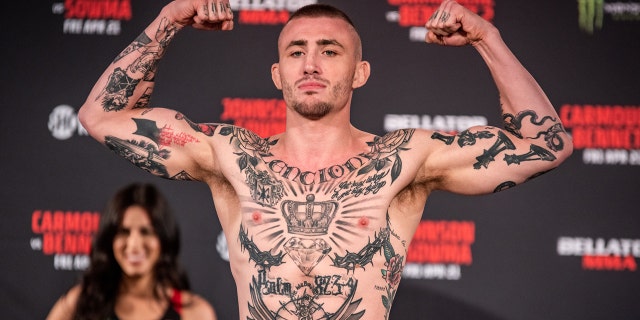 "Sunshine got his nickname because he's always in a bright and cheerful mood. This is a young man who prepared his whole life for a fight and it appears he just found one," he tweeted.
Lencioni, who is from Portland, Oregon, is a rising star in the featherweight division in Bellator.
CLICK HERE TO GET THE FOX NEWS APP
He's on a four-fight winning streak with his last win coming against Blake Smith via submission back in April.