The Houston Rockets have reportedly agreed to a deal to make Ime Udoka, who was dismissed by the Boston Celtics after having an inappropriate workplace relationship prior to his season, their next head coach. 
Udoka was rumored to be the Rockets' top option after they fired Stephen Silas following another awful season. Silas went 59-177 with the team in 236 games over the last three seasons. 
ESPN's Adrian Wojnarowski noted that the Rockets consulted with the league office and the Celtics regarding Udoka's departure from the organization. They clearly didn't mind what they were told, as Wojnarowski added that they "moved fairly quickly" to finding a deal after an initial meeting. 
CLICK HERE FOR MORE SPORTS COVERAGE ON FOXNEWS.COM
"Udoka and GM Rafael Stone kept talking on job. Both sides had some strong options in the marketplace but a deal got done in the last 24 hours to land Udoka with the Rockets," Wojnarowski tweeted. 
The Celtics initially suspended Udoka for the entire 2022-23 NBA season after they found his relationship with a female staff member "was considered to be a violation of the organization's guidelines."
Celtics owner Wyc Grousbeck said the organization did a monthslong investigation on the matter. 
IME UDOKA MADE CRUDE REMARKS THAT LED TO YEARLONG SUSPENSION: REPORT
"We learned over the summer, some part of the summer, that there was a situation," Grousbeck said at the time. "Called in the law firm at that point and the investigation had some twists and turns and took some time to develop all the facts. It finally concluded, for now, everything we know was wrapped up two days ago…
"I took a lot of advice from partners like [Celtics president of basketball operations Brad Stevens] and others. We collectively came to this and got there, but it was not clear what to do. But it was clear that something substantial needed to be done, in my view, and it was."
Udoka reportedly used crude language with the female staffer prior to their relationship played a significant role in Udoka being suspended the entire season.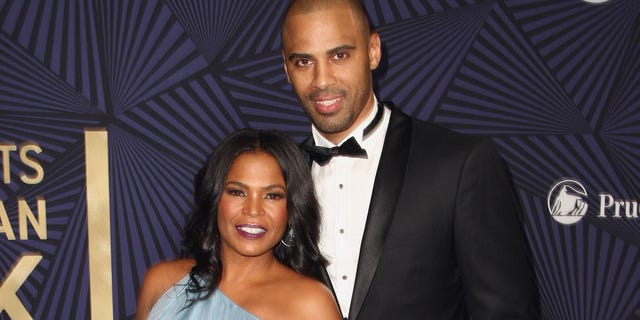 "I want to apologize to our players, fans, the entire Celtics organization, and my family for letting them down. I am sorry for putting the team in this difficult situation, and I accept the team's decision. Out of respect for everyone involved, I will have no further comment," Udoka said in a statement following the Celtics' announcement that he would be suspended.
Udoka, 45, had been with actress Nia Long since 2010. Long is known for her roles in "Big Momma's House," "The Fresh Prince of Bel-Air" and "Love Jones" among others. The two have one son, and she had a son from a previous relationship.
They reportedly split in December months after the cheating scandal came to light. 
CELTICS SUSPEND IME UDOKA FOR ENTIRE 2022-23 SEASON FOR 'VIOLATION OF TEAM POLICIES'
The Celtics reached the 2022 NBA Finals in Udoka's first year as their head coach, which led many to believe Udoka could be one of the next great leaders in an NBA locker room. 
Instead, after the scandal, Joe Mazzulla was named the interim head coach of the Celtics in Udoka's absence, but he's since had that interim title dropped as he received an extension to remain in place as head coach following a successful regular season. The Celtics went 57-25 this season, earning them the No. 2 seed in the Eastern Conference.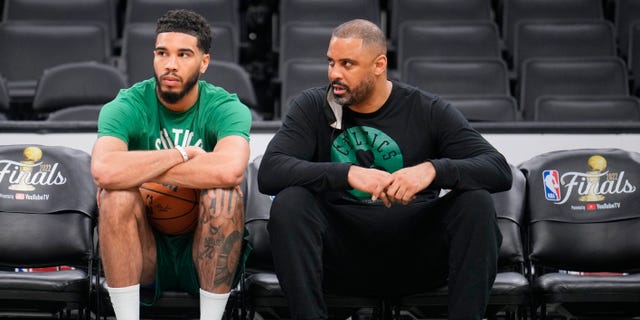 In Houston, Udoka will be looking to turn around a franchise that was once at the top of the Western Conference. They are armed with some solid young talent in guards Jalen Green and Kevin Porter Jr. as well as forward Jabari Smith Jr. 
Houston also possesses lots of cap space and they own one of the 14% chances to land the No. 1 overall pick in the 2023 NBA Draft, which will likely be spent on French star Victor Wembanyama. 
Udoka's coaching career began with the San Antonio Spurs, where he was an assistant under Gregg Popovich from 2012-2019 before moving on to the Philadelphia 76ers for one season followed by a stint with the Brooklyn Nets.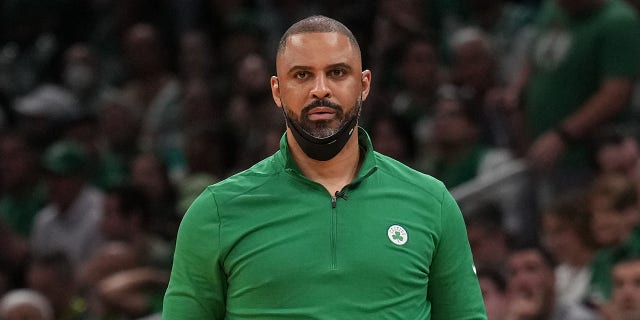 CLICK HERE TO GET THE FOX NEWS APP
The Celtics named Udoka their 18th head coach in franchise history prior to the 2021-22 season, where Boston went 51-31 before winning the Eastern Conference. They would eventually fall to the Golden State Warriors in the Finals.