Tom Brady said in February he was retiring "for good." It was the second time he announced he was hanging up his cleats.
But who knows at this point?
The 46-year-old, seven-time Super Bowl champion is not at an NFL training camp for the first time since 1999 after playing 23 professional seasons.
With the season less than a month away, though, Brady can't help but miss what used to be his livelihood.
CLICK HERE FOR MORE SPORTS COVERAGE ON FOXNEWS.COM
In an Instagram story posted Saturday morning, Brady took a selfie with his shirt off, still looking like he could get under center.
"Side effects of @tb12sports protein … mid august rolls around and you start thinking about finding a training camp to show up to," Brady wrote with laughing emojis, via the New York Post.
Brady has made people wonder already this offseason if he'd return again, but he's remained adamant he won't.
During an interview with "SI Now" host Robin Lundberg in June, the former Tampa Bay Buccaneers quarterback addressed the uptick in reports he could make another comeback.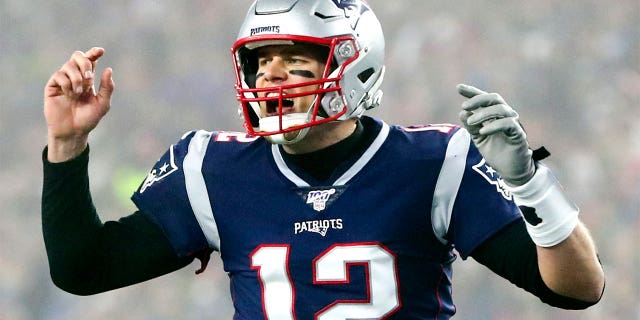 "I'm certain I'm not playing again," he said while smiling. "I've tried to make that clear, and I hate to continue to profess that because I've already told people that lots of times."
Meanwhile, his former Bucs are trying to find his replacement between Baker Mayfield and Kyle Trask, and it hasn't exactly been a scorching race.
Trask, a second-rounder out of Florida in 2021, backed up Brady each of the last two seasons. When Brady announced his retirement "for good" in February, it seemed Trask would have a shot at becoming the starter.
RYAN LEAF, ESPN PUNDIT MARCUS SPEARS ARGUE OVER JOHNNY MANZIEL DOCUMENTARY
But Tampa Bay signed 2018 first overall pick Mayfield in March to a one-year deal, officially opening a competition.
Trask has just nine career passing attempts, all of which came in Week 18 last season. Mayfield spent last year starting a combined 10 games for the Carolina Panthers and Los Angeles Rams and hasn't quite lived up to his draft stock.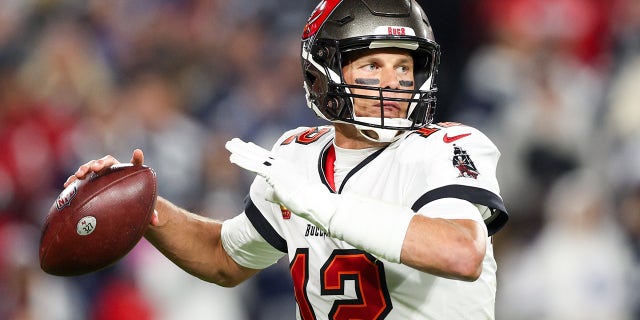 CLICK HERE TO GET THE FOX NEWS APP
In 69 career starts (72 games) with the Cleveland Browns, Panthers and Rams, Mayfield is 31-38 with a 61.4 completion percentage, 16,288 yards, 102 touchdowns and 64 interceptions.