Tom Sizemore was known just as much for his illustrious, on-screen personalities as he was for his off-screen antics, including romantic pursuits, legal issues and alleged affairs.
The "Heat" star died on Friday in Los Angeles after suffering from a brain aneurysm and stroke the week before. He was 61.
Throughout decades in the industry, Sizemore became a stand-out for playing a tough guy, and rose to fame with supporting roles in "True Romance," "Natural Born Killers" and Steven Spielberg's World War II epic, "Saving Private Ryan."
His substance abuse issues and ongoing battle with addiction played a part in his tumultuous relationships. At one point, Sizemore was convicted of assaulting former girlfriend Heidi Fleiss, claimed to have a secret affair with Elizabeth Hurley, and was forced to deny his own allegation that Paris Hilton appeared in one of his sex tapes.
The "Born on the Fourth of July" actor was convicted of assault and battery in 2003 on ex-girlfriend Heidi Fleiss, a former Hollywood madam.
She testified that Sizemore punched her in the jaw at the Four Seasons Hotel in Beverly Hills, and once beat her so badly she could not attend the premiere of "Black Hawk Down."
Following the conviction, where he was sentenced to probation, rehab and anger management in addition to a jail sentence, Sizemore denied he abused Fleiss and accused her of faking a picture showing her bruises.
Their relationship began just months after she had been released from her prison stint for tax evasion in the late '90s. At one point, Fleiss said she was earning $1 million per month as a top Hollywood madame with a luxury escort service to clients such as Charlie Sheen.
TOM SIZEMORE TALKS NEW FILM 'CENTRAL PARK DARK,' ROAD TO SOBRIETY: 'I COULDN'T BE ARROGANT ANYMORE'
While Fleiss and Sizemore were not on speaking terms for years, the pair later reconciled during an episode on "Celebrity Rehab with Dr. Drew."
Years before, he claimed to have sex with Paris Hilton in a video release called "The Tom Sizemore Sex Scandal."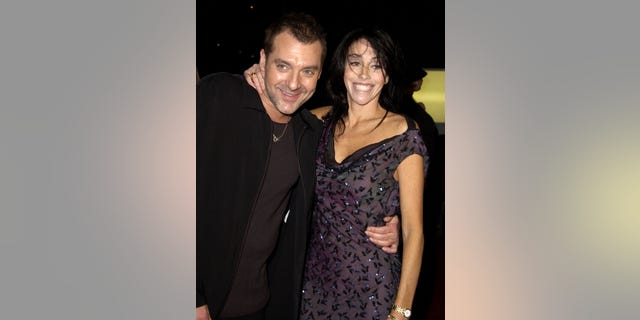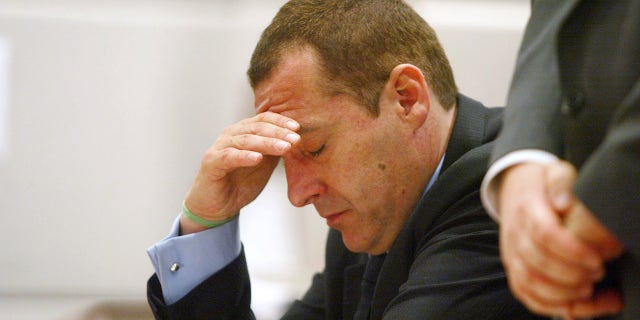 At the time, the socialite released a statement: "It's disappointing that Mr. Sizemore has to use my name to sell his DVDs. He is not an acquaintance of mine, nor have I ever had intimate relations with him."
In 2013, he released a memoir detailing his "wild ride through Hollywood," titled, "By Some Miracle I made it Out of There."
A synopsis of the book said Sizemore's days had been "filled with overdoses, suicide attempts, and homelessness." 
PARIS HILTON BLASTS ROE V. WADE REVERSAL AFTER REVEALING SHE HAD AN ABORTION IN HER 20S: 'IT'S MIND-BOGGLING'
The memoir was "a harrowing journey into the heart of his addiction, told in riveting and often shocking detail. By turns gritty and heartbreaking, it is also one man's look at a particular moment in entertainment history—a window into the drug-fueled spotlight that sent Robert Downey, Jr., to jail and killed River Phoenix, Heath Ledger, Chris Farley, and many others far before their time."
Part of the book detailed his secret romance with actress Elizabeth Hurley. He claimed they met on set of "Passenger 57" and stayed together in Los Angeles when filming wrapped.
"That's when I found out that she already had a boyfriend back in England: Hugh Grant," he wrote. "Little did I know that everyone knew he was going to be a movie star any minute. Once I found out about him, Elizabeth started being honest with me about it. I'd be at her place and she'd say: 'Hugh is coming in nine days – when do you think you should start taking your things out?'"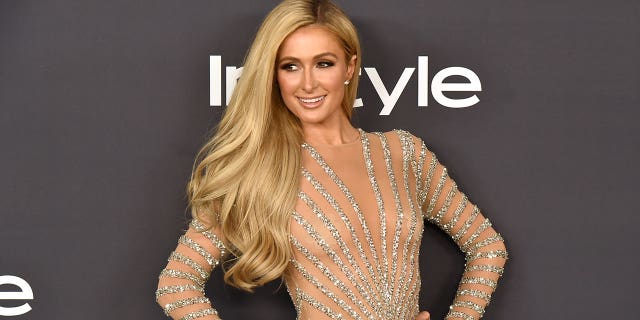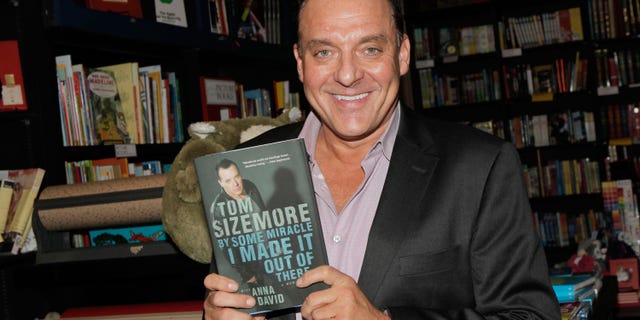 He added, "It hurts me to say this because she was never really mine, but in many ways Elizabeth was the seminal relationship of my young adulthood. She taught me a lot about myself."
Months after his memoir's release, Tom was forced to issue an apology after claiming Hurley had an affair with former President Bill Clinton. Sizemore said he didn't remember saying any of the allegations because he had a "very severe drug problem."
In 2017, Sizemore was reportedly removed from set of "Born Killers" after an 11-year-old co-star revealed that she believed her genitals were touched during a photo shoot in which she had to sit on Sizemore's lap.
Kiersten Pyke filed a lawsuit against the actor in 2018 seeking $3 million in damages for post-traumatic stress and addiction issues following the incident.
CLICK HERE TO SIGN UP FOR THE ENTERTAINMENT NEWSLETTER
Sizemore's longtime friend and representative, Charles Lago, confirmed Tom's death to Fox News Digital on Friday.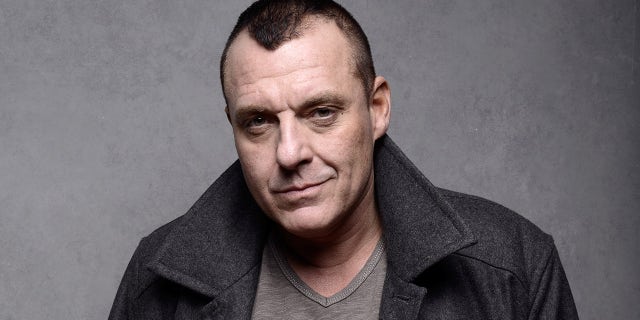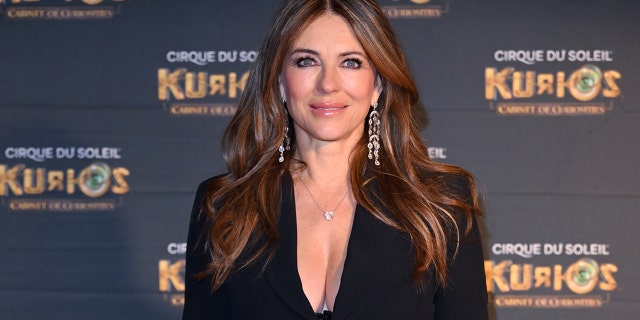 "It is with great sadness and sorrow I have to announce that actor Thomas Edward Sizemore ("Tom Sizemore") aged 61 passed away peacefully in his sleep today at St Joseph's Hospital Burbank," Sizemore's representative Charles Lago said in a statement to Fox News Digital. 
"His brother Paul and twin boys Jayden and Jagger, 17, were at his side."
Lago continued, "In the early hours of Saturday, February 18, 2023, Tom Sizemore collapsed at his Los Angeles home and was transported to a hospital by Paramedics. He was found to be suffering from a brain aneurysm that occurred as a result of a stroke. Since that day, Tom has remained in critical condition, in a coma and in intensive care. Tom has remained in intensive care since that day," and hadn't regained consciousness.
"There will be a private cremation service for the family with a larger celebration of life event planned in a few weeks."
"The Sizemore family has been comforted by the hundreds of messages of support and love shown to their son, brother and father. They are asking for privacy during this difficult time and I am asking for those wishes to please be respected."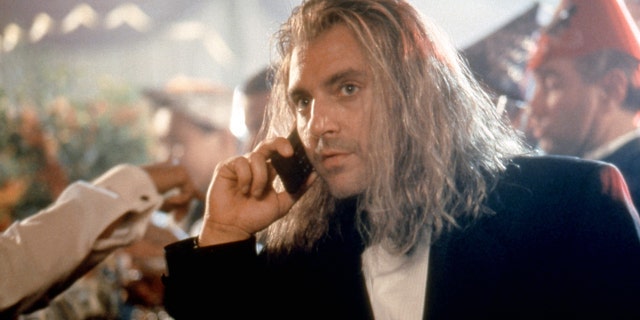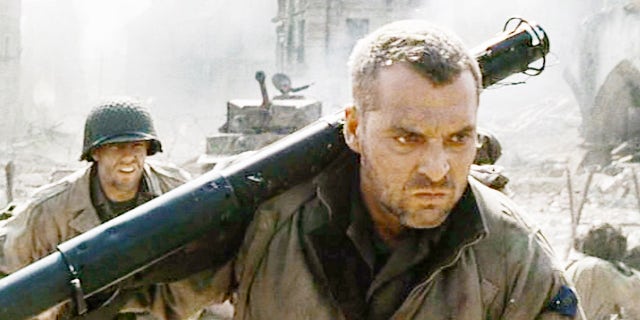 "On a personal note, I am very saddened by the loss of not only a client but a great friend and mentor of almost 15 years. Tom was one of the most sincere, kind and generous human beings I have had the pleasure of knowing. His courage and determination through adversity was always an inspiration to me. The past couple of years were great for him and he was getting his life back to a great place. He loved his sons and his family. I will miss my friend Tom Sizemore Greatly."
CLICK HERE TO GET THE FOX NEWS APP
Lago also provided a statement on behalf of Sizemore's ex-wife Maeve Quinlan. The couple married in 1996 and remained in contact through the years despite divorcing in 1999.
"My heartfelt condolences to the entire Sizemore family and Tom's long-time manager, Charles Lago," Quinlan said. "Most especially, my thoughts and prayers go out to Tom's two sons, Jayden and Jagger. May God hold you both in the palm of his hand, give you strength and bless you all the days of your lives."
Sizemore was hospitalized on Feb. 18 after suffering a brain aneurysm that occurred as a result of a stroke, Lago previously confirmed to Fox News Digital. He was placed in critical condition and was receiving intensive care at a local hospital.